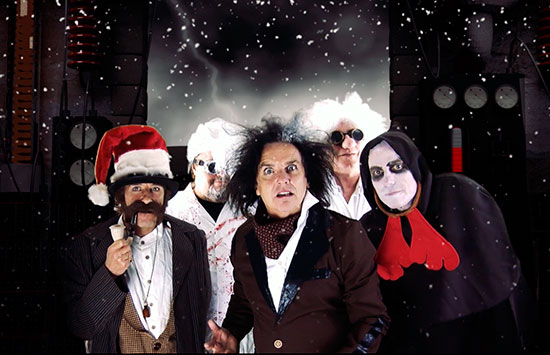 Dear All,
As 2015 draws to a close, once again this is a heartfelt message of thanks from all of us for the faith, hope and love that you show us constantly. The recording of Album 18 will continue from January and we look forward to sharing more news over the coming months - who knows, we might have a title soon so we can stop calling it M18. This is an album we are all very excited about. Yesterday we were sat in the control room with Mike listening to the ending of a 15+ minute song with a working title of 'New Kings' and we all had grins on our faces.
Thank you to everyone who has pre-ordered the album so far. The pre-order campaign will run until the day we are ready to release but do be warned that the deadline for getting your name into the credits of the Special Edition is 31st December.
We are already eagerly awaiting the gigs we have announced for the extensive forthcoming tour (see
www.marillion.com/tour
) and rest assured that many more countries will be added to this list early next year.
We made you a short video that we hope you will enjoy
Have a wonderful Christmas and the best New Year!
We'll see you all somewhere in 2016
h, Ian, Mark, Pete and Steve
RACKET RECORDS CHRISTMAS OPENING HOURS:
Please note: The Racket Records online store will be closed from Friday 18 December, re-opening on Monday 4 January.