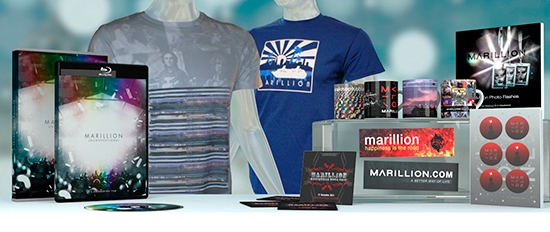 News, news and more news!
Marillion 'Unconventional' is a brand new documentary film brought to you by the amazing team at Toward Infinity. Filmed during and in the lead up to the 2015 Marillion Weekend, this film features in-depth interviews, stunning live footage and a look behind the scenes of what was a truly unique event.
Available to order NOW on Blu-ray & DVD. Shipping from today.
Check out the release trailer for this film over on our Youtube Channel, it really is rather good..
The band have also decided (due to popular demand) to extend the deadline for getting your name in the credits of the special edition of Album 18. You now have until December 31st (although, of course, you can still order the album after this but without your name in the credits list).
The album is really starting to take shape from what we can hear through the walls at The Racket Club! After Christmas you can expect the band to post regular and exciting updates on the project..
Finally - we have a bunch of Xmas items (at great prices) available in the Marillion Shop, including t-shirts, Xmas cards, a beautiful photo book from the Marillion Weekends and much demanded car stickers - Happy shopping!
The Racket Records Team.