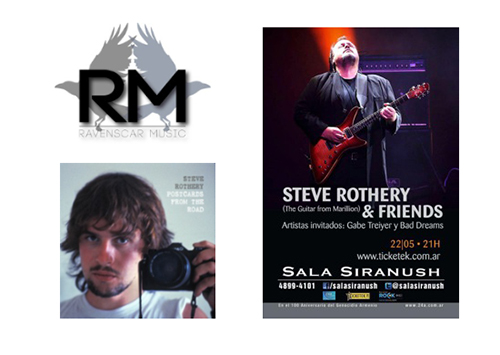 Hi Steve here,
Here's the latest news from my corner of the room. I'll be playing the Loreley Festival on the 19th July and the Cruise to the Edge on November 15th with the Steve Rothery band. I've arranged two warm up shows for the dates both with Martin Jakubski guesting on vocals (Martin will also be with us at Loreley).
I'm also playing a concert in Buenos Aires next month at the Sala Siranush on Friday 22nd May
I am still hard at work on my Postcards from the Road book. I managed to catch the convention plague in Holland unfortunately which has meant the last two weeks have been spent mainly recuperating.
I'm really looking forward to the UK convention and Montréal as Holland was such an incredible experience for band and audience alike.
See you there!
Steve R