"People change and they turn strange and so will I.." - Pour My Love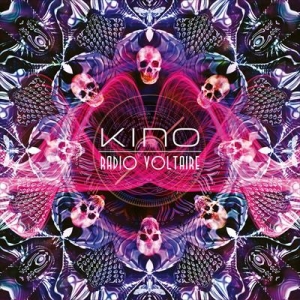 Hi there and Happy Tuesday,

I thought I'd let you know how blown away we have all been by the response to the announcement of next years tour dates with our Friends From The Orchestra.

It seems things are going from strength to strength and playing two different shows at The Royal Albert Hall is going to be very special.

We still have this year's concerts to play in Germany, Austria, Hungary and the Czech Republic which I know will be a great festive end to the year.

Also topping our list of priorities are the 2019 Marillion Weekends. Our technicians and creatives, as well as the usual suspects are working hard behind the scenes to bring together what we hope will be our best yet.

We know it's a tall order but just wait and see...

I also wanted to mention the restock at Racket Records of Kino, Edison's Children and Transatlantic CDs and Vinyl records.

Kino - Picture - now on Vinyl.

Click here for details.

I haven't sold vinyl copies of this before, but due to demand, 'Picture', my first album with Kino is in stock and well worth a listen, as is our latest album Radio Voltaire (click here for details).

These are limited print runs and when they are gone, they are gone for good. Both vinyl releases also include a copy of the CD.

Edison's Children - A Million Miles Away CD.

Also back in with limited stock is this Edison's Children 7 track EP.

This includes different versions of songs recorded alongside, but developed before the first album and before our sound was really established. If you want to know where and how Edison's Children started, this is a good place to begin.

Click here for details.

So happy shopping, have a great Halloween and I hope to see you on tour soon.

Pete.