"I haven't changed I swear I haven't changed, How did this happen? I didn't feel myself, Evaporating..." - The Invisible Man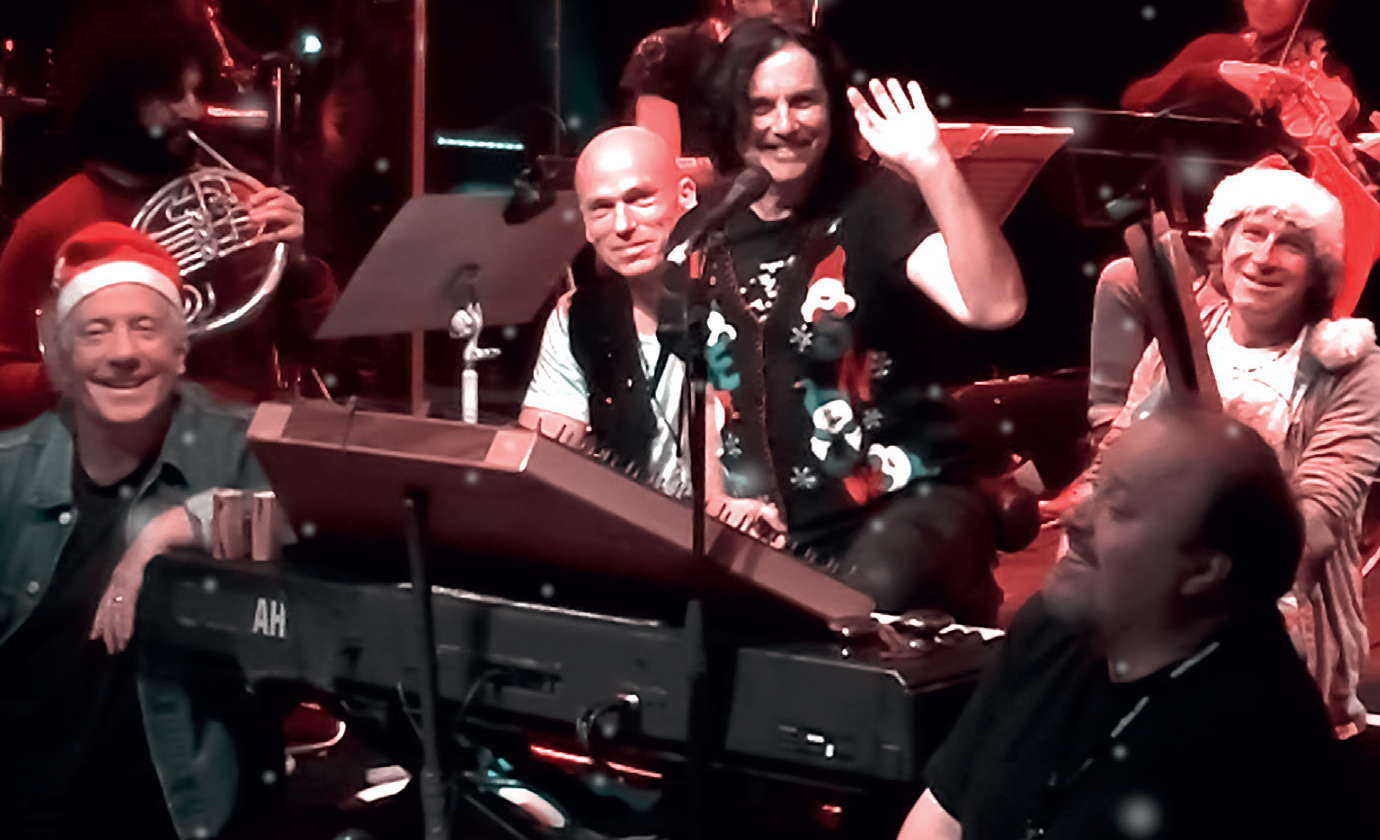 To all of our fans across the world.

We know that 2017 has been a hard year politically and personally for a lot of people but we hope that we managed to shine some light in the darkness for you - you have certainly done the same for us.

What a year we have had - 4 wonderful Marillion Weekends in Holland, Poland, UK and Chile and then some amazing concerts in Spain, Germany, Switzerland, Bulgaria, Italy, France (Le Zenith!!!), the UK and Japan.

And of course, who could forget our extraordinary night at The Royal Albert Hall which we are still coming down from, 2 months later!

In 2018 we have lots of exciting things happening - releases of the Brave Deluxe Editions via Warner Music, the release of our Royal Albert Hall concert (looking wonderful) and also the release of our Marillion Weekend from Chile in the Summer.

We already have quite a few concerts planned and on sale - check out www.marillion.com/tour for details.

We will be adding a few more tour dates but not TOO many as we hope to be in the studio turning our attentions to the next Marillion album (don't get too excited as that certainly won't be released for a while yet!).

Thank you all once again for being the best fans in the world. We mean that.

Wishing you a peaceful, healthy and happy Christmas

H, Ian, Mark, Pete and Steve


NOTE FROM RACKET RECORDS

Racket Records will be closed from 22nd December to 8th January. Any orders placed or any emails received will be dealt with on our return"