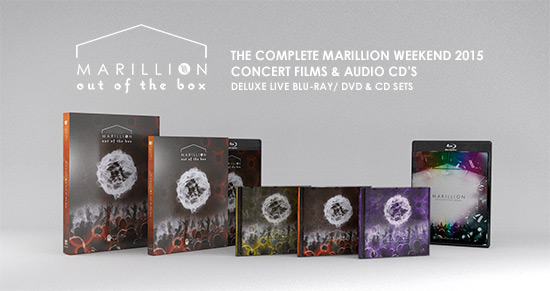 As the F E A R tour draws to an end for this year, we would like to thank you all personally for your support. It's been a year full of F E A R, both musically and politically, and we are hoping that 2017 brings us all closer. Remember 'there is more that binds us than divides us' and don't let the politicos or the papers convince you otherwise. We are well aware that our music is only possible with your faith and we don't take even one of you for granted.
Back in the 90's we stumbled into a new way of making "music business" via the internet and we have all been surprised by how much it has brought us together and how we have arrived at something truly beautiful.
'Sounds all "hippy" but it's true. It sometimes hasn't been without "clunkiness" and we thank you for your patience when things went wrong.
We have been overwhelmed by your love of the new album and we plan to keep touring it for a long while yet - keep an eye on our tour page (marillion.com/tour) for dates that we are adding/have added for next year including, of course, our Royal Albert Hall gig and the FOUR Marillion Weekends!
Whilst we wind down towards Xmas, Steve H will be doing three, now traditional, Xmas shows and straight after the New Year, Steve R will also be out on the road with his Steve Rothery Band. Details of both can be found at marillion.com/tour
For those of you wanting to buy some goodies for Xmas (newly released Marillion Weekend 2015 bluray, DVD and CD's, or Steve H's new "Friends, Romans" DVD or Steve Rothery's "Postcards from the Road" book), Racket Records will be open until 22nd December only and will be packing and posting out your orders as fast as they can.
marillion.com/shop
So, wherever you are in the world, we would like to wish you a very Merry Xmas and a Happy New year.
H, Ian, Mark, Pete and Steve