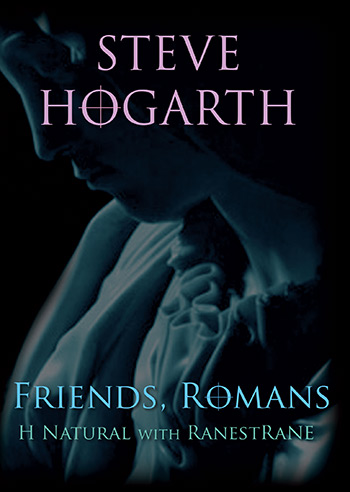 FRIENDS, ROMANS.
I have been somewhat badgered lately by folk asking when there will be some new h Natural show downloads available? Well, good news, and much better than that!
I am proud to announce a double DVD!
DVD 1 is the movie of the (now-legendary, so they tell me) solo concert and "one-night-only" collaboration with Italian band Ranestrane ("Strange Frog") in Rome on September 12, 2015. As you will see and hear, their musicianship and sensitivity for my music was breathtaking. It was an extraordinary night and I'm so happy we managed to capture it.
Along with DVD 1 is a bonus DVD of my Christmas show in the Museum of History, Stockholm, last year. A Gothic and moody affair, but not without moments of the bizarre - not least when the chap ambled up and put his fingers in my hair as I sang "This is the 21st Century".
Two very different evenings but each with their own atmospheres in two of the world's most precious cities.
Available to pre-order now. Hopefully available mid-December.
Love and aquaducts,
h

Tracklisting:

DVD1:
The Evening Shadows
Fantastic Place
Cover My Eyes pt 1
The Man With The Child In His Eyes
Cover My Eyes pt 2
Better Dreams
Working Town
Hard As Love
Here Comes The Flood
Instant Karma
You're Gone
Afraid of Sunlight
Easter
Beyond You
The Deep Water
Runaway
Afraid Of Sunrise
The Space
Out Of This World
House
Estonia
Waiting To Happen
Made Again
80 Days
Cage
DVD2: (Bonus Disc)
The Hollow Man
Gone
Season's End
Easter
This Train Is My Life
Sympathy
Beyond You
The Day Before You Came
The Sky Above The Rain
This Is The 21st Century
The Party
Cage
Cover My Eyes
Sugar Mice
Beautiful