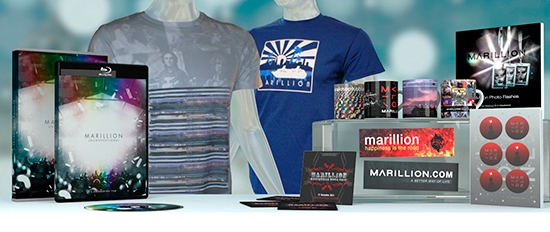 Christmas will soon be here and whilst the band are away on the Cruise to the Edge, here at Racket Records we have been busy dusting off the tinsel and generally getting ready for the festive season. This year we are pleased to be able to bring you a marvellous selection of potential Christmas gifts and stocking fillers.
Marillion 'Unconventional' is a brand new documentary film brought to you by the amazing team at Toward Infinity. Filmed during and in the lead up to the 2015 Marillion Weekend, this film features in-depth interviews, stunning live footage and a look behind the scenes of what was a truly unique event.
Available to pre-order now on Blu-ray & DVD, this film is due for release in early December so that you can enjoy it over the festive season.
Check out the release trailer for this film over on our Youtube Channel, it really is rather good..
We also have a great selection of other Christmas offers and gift ideas.
Due to popular demand we have a couple of new car stickers plus a brand new (and v cool) all-over-print T-Shirt.
Talking of Cruise to the Edge. We have a limited edition run of T-Shirts that we made for this event, so for those of you who are not going, you can still get hold of one of these T-Shirts and pretend you went!
Enjoy..
The Racket Records Team.