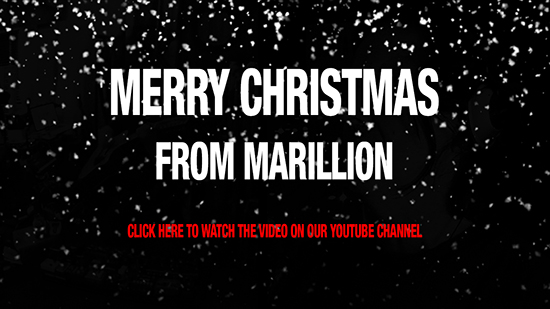 Writing to you from the dressing room of the Palladium Cologne and looking forward to tonight, we can only reflect on a great little tour-ette. The Christmas spirit flowed (even though our "Chestnuts roasting on an open fire" encore tended to be met with derision) and our slightly unusual setlist was well-received by all. Many thanks to all who came. It was good to be back in the Muziecentrum Utrecht after a long absence and the night lived up to all expectations. h didn't have to go to hospital (despite several falls during the balcony tour and the crowd-surf return to stage) ..which was nice.
The audiences have been brilliant everywhere. Lucky us.
We wish you the best Christmas and we're already planning our Convention shows in earnest.
Happy New Year and see you there!
h Steve Pete Ian Mark
x x x x x
Christmas Opening Hours At Racket Records.
Please Note: The Racket Store will be closed over the Christmas period from Monday 22 December to Monday 5 January. You can still place orders over the Christmas Holidays but please bear in mind that Friday 19 December will be the last day before Christmas that we will be packing orders & available to answer your emails.
Merry Christmas & a Happy New Year!
The Racket Records Team.