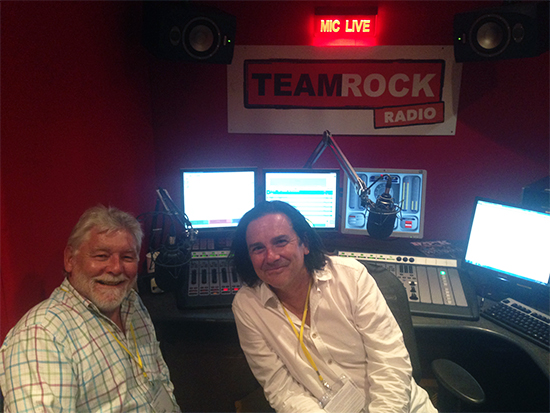 Hello pop-pickers! ..or Progpickers. h here.
Blimey - isn't it hot? It was DAMNED hot at Loreley last weekend, and we had a cracker of a show. Currently recovering from whiplash. (Well, that's what she said her name was..)
Anyway, THIS weekend I'm on the radio! I have the pleasure of sitting in for Phil Wilding (who's away) and presenting the Team Rock Prog Magazine Show on Saturday between 8.00 and 10.00pm, and again, on Sunday 8.00 until 10.00pm when I will be interviewing Fairport Convention's, Simon Nicol (ahead of Marillion guesting on the Cropredy Festival on August 9th).
I've been given free-reign and carte blanche to play ANYTHING I like.
Not something that happens every day in radio – they must be mad.
I'll be playing all my childhood Prog treasures – the songs that perhaps made me who I am and do what I do - along with anything I found groundbreaking or moving.
I hope you'll listen in..
Love and suncream
h
x
Saturday July 26 8pm
Sunday July 27 8pm
You can tune in via
www.teamrock.com
on DAB (National in the UK) and via tunein/radioplayer apps.
More info on how to listen here -