Hi there, Pete here with an update about what I'm up to over the next few weeks..but first I'd like to wish you all a Happy New Year! A little belatedly maybe but a good opportunity to do so none the less.
So to begin with Marillion are back from our Festive holiday period. We've changed back out of those slightly ludicrous costumes and have been seen round the studio plugging new gear in and even breaking into spontaneous jamming. All recorded to go into the pot, as it were. The mood around the studio is particularly positive at the moment with everyone well rested and raring to go.
Next week we start rehearsing for the upcoming cruise and the South American shows. This all might seem a little previous, but with me going away for the next few weeks we thought we should start early. These rehearsals also give us a good opportunity to do more jamming and maybe review any ideas we have so far.
On the subject of me going away, you have probably seen the Transatlantic dates on the Website (marillion.com/tour) so you have a pretty good idea of what I'm up to from late January to mid March. The tour is to coincide with the release of the fourth studio album from Transatlantic called Kaleidoscope.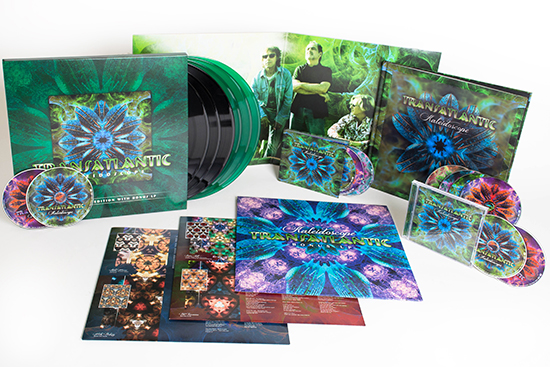 This will be a full on three and a half hour Transatlantic experience. If you like your progressive music fast and furious with a hint of classic old school then these concerts are definitely for you. The Progressive Nation Cruise splits North and South America from the Europe concerts and I am very much looking forward to the whole tour. Playing with the rest of the guys in Transatlantic is pretty cool.
Next up for me is back to The Racket Club for the last few days of rehearsing and organising the up coming Marillion shows on the Cruise To The Edge. I am really looking forward to these shows although it may be a little strange doing two cruises in close proximity. Having never been on such large ships before, I am both apprehensive and excited. Plus, it'll be nice to be back in the fold after such a lengthy stretch away.
Breaking news from Edison's Children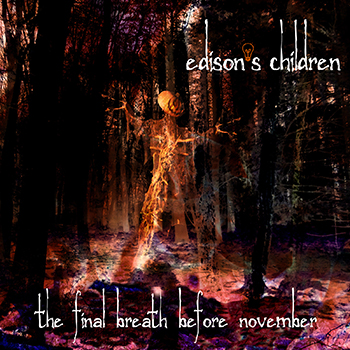 Our latest release and second studio album The Final Breath Before November is finally available through Racket Records both as a physical release or download (marillion.com/shop).
We are both very pleased and proud of our new release. This album has had a lot of very good feedback and is being talked about positively both over here and in America. More goodies related to this album including T-Shirts, picks, playing cards etc are available from edisonschildren.com/shop.
Finally, I have recently done an interview for Friars Aylesbury which will be included as part of their exhibition covering the evolution of the rock club from 1969 to the present day. This will be shown at Buckinghamshire County Museum from this spring. More information on that is available at aylesburyfriars.co.uk
So as you can see my New Years resolution of taking my foot of the gas a bit has already gone out the window! Hope to see you at one of the shows some time soon.
Have a good 2014
Pete