"It's always a struggle, To let somebody go, It's a natural desire, To own your lover, I know..." - Fantastic Place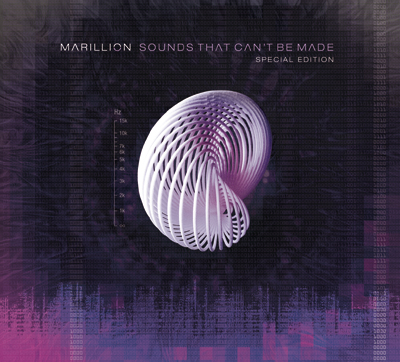 We are pleased to announce the release, on Pre-Order, of a new Special Edition 2CD version of Sounds That Can't Be Made which is due for release in November.

This release contains the full album plus a bonus disc featuring 3 tracks recorded for RTL2 radio on 17 January 2013. The 2 live tracks are taken from a forthcoming 'Sounds That Can't be Made' live DVD release due out in 2014.
Also included is a special demo arrangement of 'Lucky Man'.

The 2CD Digipack features specially created cover art plus a booklet containing song lyrics & artwork from the original album release.

Track Listing:

CD1:

Gaza
Sounds That Can't Be Made
Pour My Love
Power
Montreal
Invisible Ink
Lucky Man
The Sky Above The Rain


CD2:

Wrapped Up In Time (Radio Session)
Power (Radio Session)
Pour My Love (Radio Session)
Lucky Man (Demo Arrangement)
Sounds That Can't Be Made (Live In Holland)
Invisible Ink (Live In Holland)

CLICK HERE TO PRE-ORDER NOW..