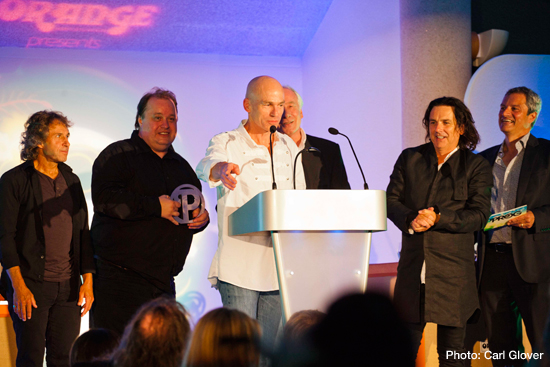 Well, after all these years, we finally won an award!
We had a great time at the Prog Magazine awards on Tuesday night and walked away with "Band Of The Year".
Marvellous!
Thank you to everyone out there in the global family who voted for us. Once again your show of faith has helped the band to further establish Marillion at the high-table of our art-form.
If it carries on at this rate, we'll be legends in our own lifetime!
We are indebted to you.
See you soon..?
H, Ian, Mark, Pete and Steve