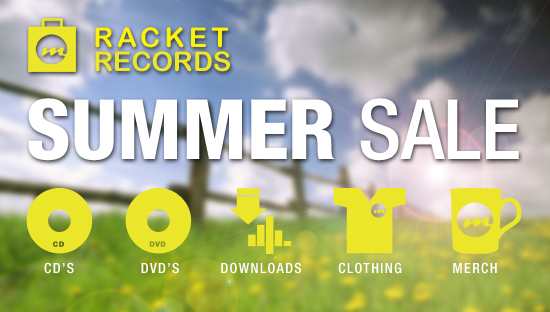 Over the past few weeks the Racket Elves have been hard at work doing up the Studio & generally having a bit of a tidy up. It's all coming together nicely, but..we need to make some room for all of the exciting new stuff we have planned for 2013 & beyond..
So we have put together a 'Summer Sale' which we will be running until the end of August. There's a lot of stuff to take in, so please take your time & have a look through some of the special offers that we have made available across our range of Marillion CDs, DVDs, Downloads, Clothing & Merchandise.
Go to www.marillion.com/shop/offers.php to see all of the sale items on one page.
Please be aware that we have limited stock to clear of some items so make sure you get in quick to avoid disappointment.
Enjoy!
The Racket Records Team