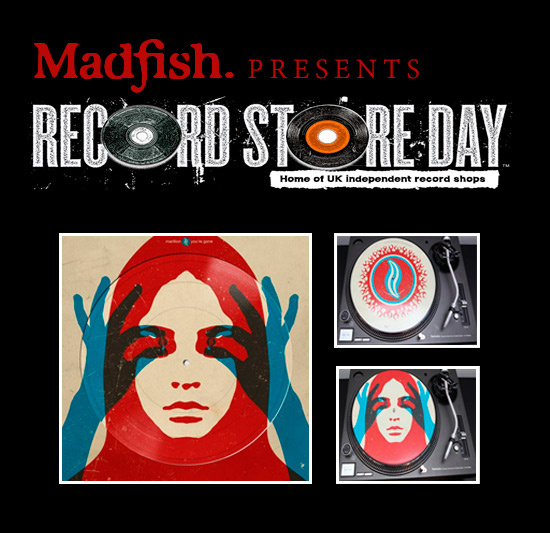 Record Store Day began in the US in 2007 when over 700 independent stores in the USA came together to celebrate their unique culture, the UK soon followed suit and on April 19th 2014 will see the seventh celebration of the UK's unique independent sector.
All of the independently owned record stores come together with artists to celebrate the art of music – with special vinyl and CD releases and various promotional products are being made exclusively for the day. Detailed information on Record Store Day including a list of participating stores, including over 200 stores in the UK alone, plus information on exclusive product can be found here:
For Record Store Day Madfish Music will be releasing exclusive limited edition 12"picture discs from Marillion
MARILLION – YOU'RE GONE 12" PICTURE DISC (SMAV1022)
Record Store Day 12" Picture Disc exclusive from the UK Progressive legends featuring the UK Top Ten single 'You're Gone'
Taken from the 2004 album 'Marbles' with new artwork from original designer Carl Glover.