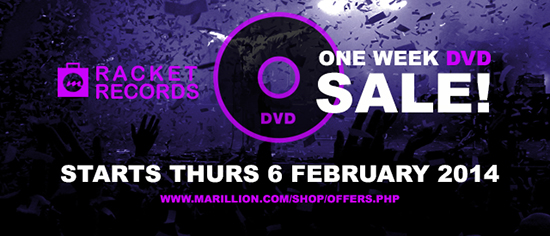 As part of our ongoing battle to free up much needed space here at Racket Towers, we have a few more special offers to pass your way..
For one week only, we will be running a Sale on a selection of our DVD titles. Go to
www.marillion.com/shop/offers.php
to see what's on offer and grab yourself a bargain!
Starts Thursday 6 February 2014 for one week only..