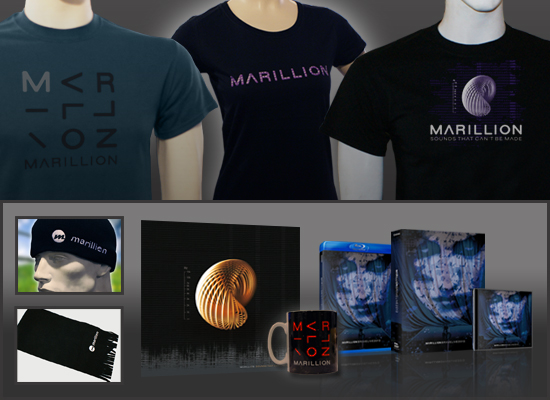 Hello and an early Happy Christmas from all at Racket Records...
We thought we would just drop you a quick note to remind you of the Racket ordering deadlines for guaranteed Pre-Christmas delivery. They are as follows:

29 November Asia, Far East (Including Japan), New Zealand, Australia
2 December Africa, Caribbean, Central & South America, Middle East, Cyprus, Eastern Europe
4 December Canada, France, Greece, Poland
9 December USA, Western Europe (Excluding France, Greece, Poland)
12 December for UK (England, Scotland, Wales, Northern Ireland)

More information on last posting dates & ordering deadlines for Racket Records can be found here: www.marillion.com/help/orderinfo.htm#xmas
So it's not too late to order one of our new t-shirts (Click Here for New T-Shirts) or a Christmas mug (Click Here for the Mug) or a nice warm hat and scarf (Hat & Scarf here) to see you through the cold winter months.
Also new in is Sounds That Can't Be Made on Vinyl and of course the Brave Blu-rays and DVD's. (Brave release & Vinyl Here)
That's all for now - we look forward to packing your orders.
The Racket Records Staff