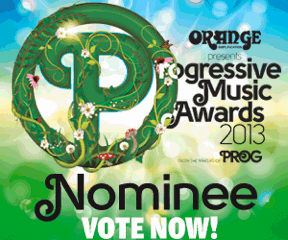 PLEASE NOTE: Voting has now closed (edit:15/08/13)

In case you missed the news the first time round, we are pleased to announce that Marillion have been nominated in four catagories at this years Prog Music Awards. The nominations are as follows:
Live Event - For the Marillion Weekend event.
Album of the Year - For 'Sounds That Can't Be Made'
Anthem - For 'Gaza'
Band/ Artist of the year.
There is less than a week left to vote, so make sure you visit http://bit.ly/14sACov to register your votes.