So it's May 31st and we're on our last day of rehearsing before our equipment gets shipped off to the USA for our North American Tour which starts next week. We've heard today that we've sold 10,000 tickets so far - thank you all so much for your support! There are tickets left for most gigs if you haven't got them already - see
www.marillion.com/tour
- we won't let you down and we even promise to play a couple of the new songs from Sounds That Can't Be Made!
'Sounds That Can't Be Made' can be pre-ordered right up to the day it's released later this year and we thank all of you who have given us your hard earned money so far - it really has allowed us to put time and love into this album and we hope that you will enjoy the results. As an added bonus, for those of you who pre-order before June 1st, you will be entered into a draw to win some fabulous prizes
www.marillion.com/preorder/index.htm
.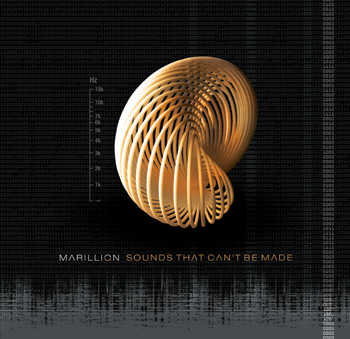 We thought we'd use this Eweb to share the album cover with you - we love it and hope you do too. We'll try to give you more news about the album over the next few weeks - the closer we get to finishing it, the more we can tell you.
One last thing - as many of you know, mainstream media don't tend to be in love with Marillion! There is a great chat show in the USA called Jimmy Kimmel Live and they have shown some interest in having us play. A Marillion fan has started a Facebook campaign
https://www.facebook.com/GetMarillionOnJimmyKimmelLive
to try and get us on the show - we are very flattered by this and appearing on this show would be amazing for us! Even if you don't live in the US, can we ask you a huge favour again and ask you to go and 'like' that Facebook page?
Fan power has worked well for us in the past and perhaps it's something that can work for us again - you never know until you try!
That's all for now and we look forward to seeing at least 10,000 of you out on the road!

Mark, Steve, Ian, Pete and H